Dear Temple friends,
Please join us on January 23, 11:00 a.m. for a temple of Universality Sunday Service.
It will be at Ramada 31 at Reid Park (NE side of park and located N of the ball field, where we met to celebrate Betty).
There will be coffee and You're welcome to bring some lunch to share after. Dress warm and bring a blanket to sit on the cement bench or a folding chair. I hope you can join us! I hope you can join us!
Please pass this on.
Much love to you all, Rev. Kristine Fossatti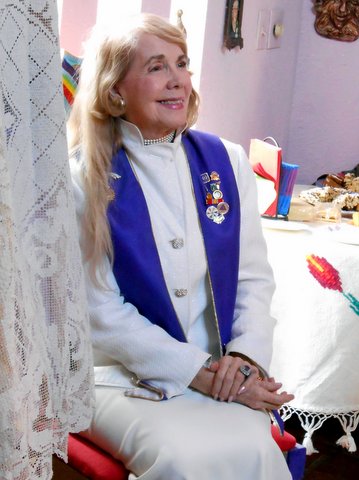 1. THE KINGDOM OF GOD IS WITHIN.

2. THE UNIVERSE IS ONE—VISIBLE AND INVISIBLE.

3. HEAVEN AND HELL ARE STATES OF CONSCIOUSNESS AND ARE
EXPERIENCED AS ONE OBEYS OR DISOBEYS DIVINE LAW.

4. THE LAW OF CAUSE AND EFFECT IS REAL AND JUST.

5. TRUTH IS TO BE FOUND IN ALL RELIGIONS.

6. THAT MAN SHALL KNOW THERE IS NO DEATH—ONLY
ETERNAL LIFE.

7. SPIRIT COMMUNICATION IS REAL AND IS GOVERNED BY
THE LAW OF ATTRACTION.

8. SPIRITUAL HEALING IS POSSIBLE AND IS FACILITATED
BY THE HOLY SPIRIT.

9. MAN HAS NEVER LOST HIS DIVINE NATURE; HE HAS
FORGOTTEN IT.

10. WE ACKNOWLEDGE ONE SUPREME BEING—THE CREATIVE
SOURCE.
Enjoy Exploring Through the temple resources Below