Dear Temple friends,
Starting on April 3, 2022, the Temple of Universality will be meeting at Unity of Tucson, in the Annex building. We will be meeting the 1st and 3rd Sundays of each month at 11:00 am. Entry is through the door facing east in the back annex building. The address is 3617 N Camino Blanco located on River road just west of Craycroft. The word Unity is on the street sign.

I hope to see you there!

Love
Rev. Kristine Fossatti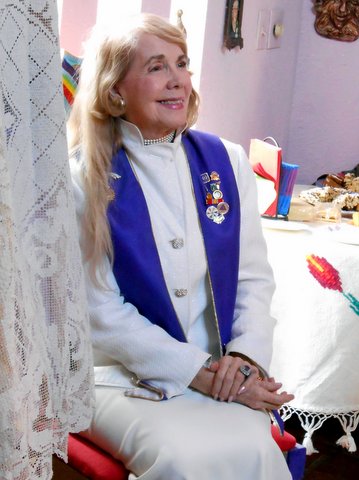 1. THE KINGDOM OF GOD IS WITHIN.

2. THE UNIVERSE IS ONE—VISIBLE AND INVISIBLE.

3. HEAVEN AND HELL ARE STATES OF CONSCIOUSNESS AND ARE
EXPERIENCED AS ONE OBEYS OR DISOBEYS DIVINE LAW.

4. THE LAW OF CAUSE AND EFFECT IS REAL AND JUST.

5. TRUTH IS TO BE FOUND IN ALL RELIGIONS.

6. THAT MAN SHALL KNOW THERE IS NO DEATH—ONLY
ETERNAL LIFE.

7. SPIRIT COMMUNICATION IS REAL AND IS GOVERNED BY
THE LAW OF ATTRACTION.

8. SPIRITUAL HEALING IS POSSIBLE AND IS FACILITATED
BY THE HOLY SPIRIT.

9. MAN HAS NEVER LOST HIS DIVINE NATURE; HE HAS
FORGOTTEN IT.

10. WE ACKNOWLEDGE ONE SUPREME BEING—THE CREATIVE
SOURCE.
Enjoy Exploring Through the temple resources Below